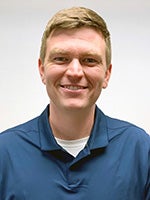 When members save energy, they tend to save money. However, there is always something in our homes using electricity – whether to cool the home, turn on the lights or run appliances. While using electricity is inevitable, HOW members choose to use it can be impactful.
Two ways members can help are 1) to use less (conservation), and 2) to shift when energy is used (off-peak use).
Purchasing and utilizing energy-efficient appliances (and getting rebates from SCEC) and not using energy unless necessary (turn off lights when you leave the room) are common energy conservation actions that members have heard about for years.
The goal of the Summer Shift program is to shift non-essential electricity use to before 2 p.m. or after 9 p.m., June through August. These are times when electricity use is not at its peak and, therefore, is not as expensive.
So, how does Summer Shift work?
If a member shifts their electricity use, they may not necessarily save energy. They could use the same amount of electricity, but at a different time of the day. That is still beneficial because it means St. Croix Electric Cooperative did not have to purchase as much power when electricity costs were more expensive – and when the cooperative saves, so do our members.
The price of electricity purchased on the grid is always changing based on the need for electricity and generation resources available. As need – or demand – rises during the day, the price of electricity increases as more generation resources (power plants, solar arrays, etc.) are needed to power homes, businesses and other buildings or devices.
When temperatures cool and things settle down for the night, electricity demand drops, as do wholesale prices for electricity. However, most current residential rates with SCEC are constant all hours of the day.
So, when a member chooses to shift their electricity use, it helps spread out electricity use throughout the day and the cooperative purchases less when the price is high and more when the price is low. The less electricity cooperative members use when prices are at their highest, the more SCEC can keep rates stable. The more members who choose to participate by shifting their usage, the more impactful these savings become.
Below are some tips to use less electricity during high demand and more at lower demand periods:
·         Set your thermostat to 78 degrees (or a level that is comfortable for the home, but a few degrees higher than normal). Closing curtains and shades will help the home feel cooler, longer. A ceiling fan or table fan throughout the afternoon will help circulate air.
·         Set up a schedule for your smart thermostat and smart lighting options, ensuring a minimal amount of energy is used between 2 p.m. and 9 p.m.
·         Charge electric vehicles overnight
·         Set your water heater to 120 degrees
·         Wash dishes in an ENERGY STAR dishwasher instead of by hand (potential savings of $111 per year)
·         Open the dishwasher after the wash cycle to let dishes air dry
·         Replace your electric water heater with a 100-gallon Off-Peak Storage water heater (available through SCEC)
·         Enroll in SCEC's Peak Shave Water Heater or Cycled Air Conditioning programs
·         Delay using your electric dishwasher, wash machine or dryer until later in the evening, preferably after 9 p.m. or in the morning when electrical demand is less
·         Grill your food instead of using your oven.