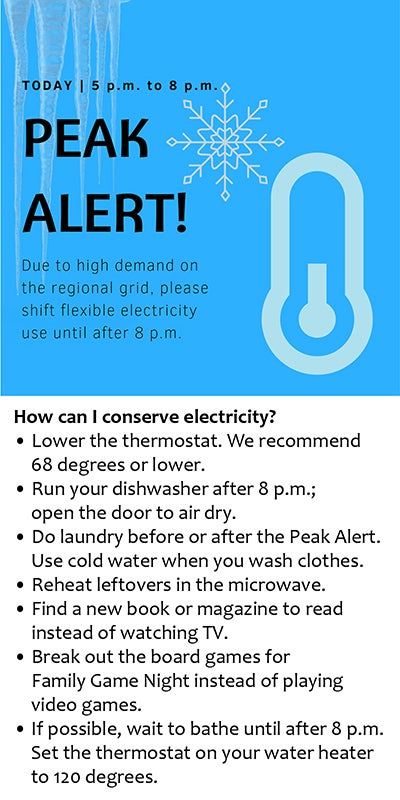 A PEAK Alert! is triggered by high demand for electricity. It is also called Full Load Control.
During a PEAK Alert!, Cooperative businesses and members are asked to stop or reduce non-essential electrical use or switch to generator-based power for the time of peak demand - in the winter, from 5-8 p.m. 
Residential Off-Peak/Load Control members are not notified directly by SCEC. Members should not notice water heater load control events due to the storage capabilities of water heaters. Residential devices, such as water heaters, may be controlled longer than 8 p.m., but will all be restored no later than 11 p.m.
Members can help manage energy demand by using appliances, such as dishwashers, ovens, washers and dryers before or after the PEAK Alert!

Controlling residential electricity use during a PEAK Alert is voluntary.