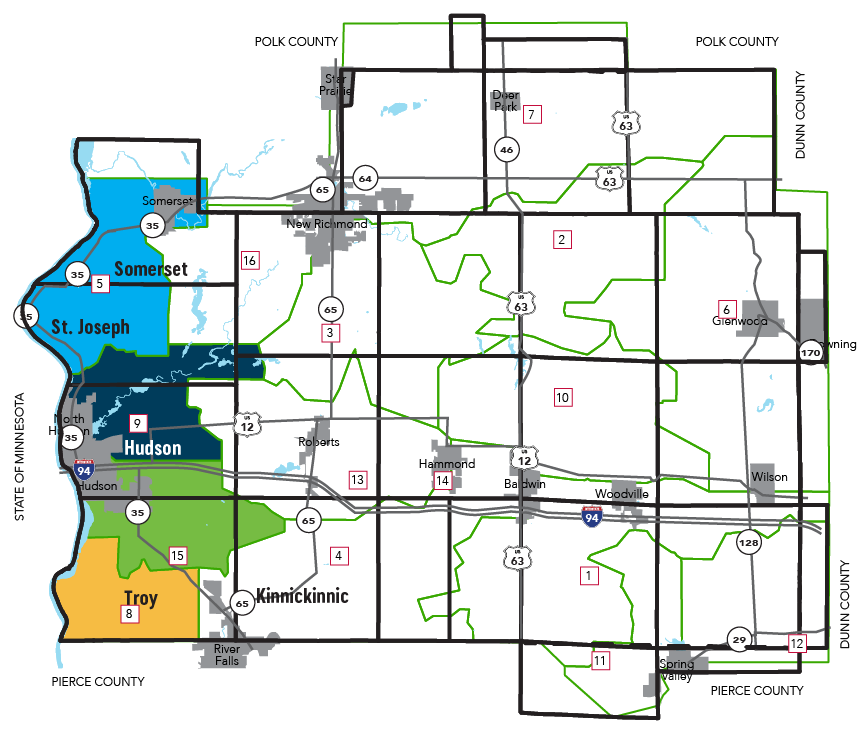 As part of St. Croix Electric Cooperative's commitment to technology and information upgrades, crews of contractors from Global Mapping Solutions (GMS) are currently working in the areas served by the Troutbrook (dark blue) and Houlton (light blue) substations and later this week will move into the area served by the Glover (green) and Glenmont (orange) substations.
They are inventorying SCEC's field assets and will be accessing electric poles, meters (yes, SCEC owns the meter on your house), and underground pad-mounted transformers (those big green boxes!) and enclosures while conducting their daily work – including on weekends.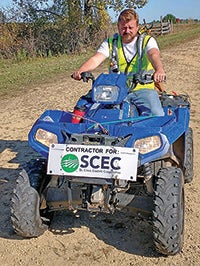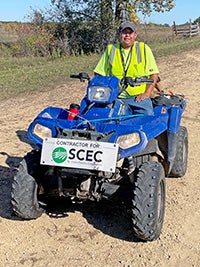 Crews will be in reflective SCEC vests taking photos and compiling information either on foot or on ATVs – including weekends. The crews and their vehicles will be identified as contractors for SCEC.
Members with services powered by the substations were (or soon will be) notified by email or letter (if we have no email address on file) and by automated phone calls. 
GMS has been conducting GPS (Global Positioning System) field data collection for electric utilities for almost 25 years. Crews normally work in pairs wearing reflective vests and ball caps and accessing SCEC facilities using ATVs, pickup trucks and sometimes on foot. They will be equipped with GPS and tablet computers and will also be using digital cameras to take pictures of equipment.
During the collection process, GPS software defines the spatial references (latitude and longitude) of the information collected - essentially they are "dropping a pin." The entire data collection can be downloaded and converted into a Geographic Information Systems (GIS) file and be used compatibly with our mapping software.
What does this mean for you?
Having all the information in our mapping system up to date means – among other things – we will be able to respond even more efficiently and safely to power outages … and, in turn, we will be able to communicate even more effectively with you about them.
If you have any questions or concerns, please contact our Operations Team at operations@scecnet.net or 715-796-7000, Option 9.